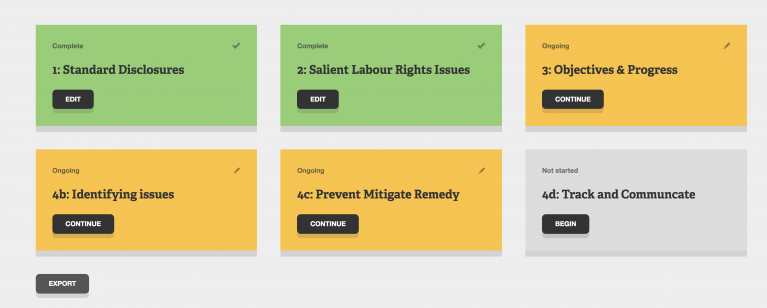 Member-only event
This is a member-only event. If you are a member, pleaselog inin order to register for the event.
For: ETI secretariat, NGO and TU reviewers
ETI is running a calibration process to ensure that feedback given to companies and scoring against the Principles of Implementation (POI) are consistent across all ETI staff, NGO and trade union reviewers. As part of this process, ETI is analysing reviewers' feedback to companies to ensure that we are assessing companies consistently against the Principles of Implementation, and hosting a workshop with reviewers to ensure that all reviewers have a common understanding of how to assess companies against the POI.