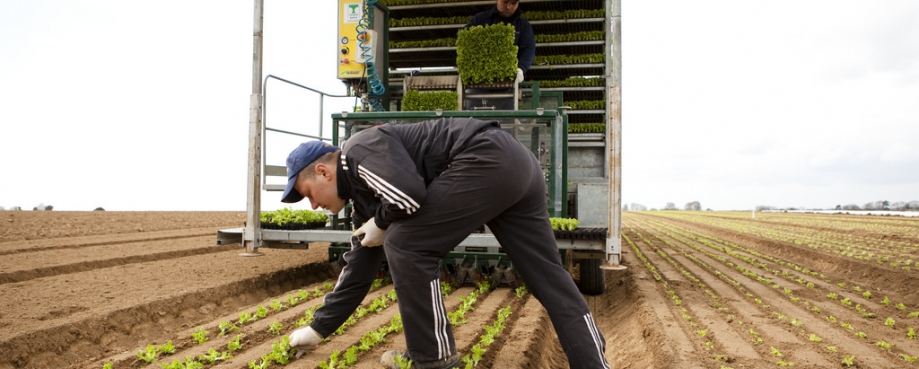 At our 28 September Ethical Insights breakfast debate on labour exploitation ahead of an upcoming UK labour market enforcement consultation, we were fortunate enough to have three experts share their insights: Paul Broadbent, CEO of the Gangmasters and Labour Abuse Authority (GLAA), Matthew Creagh, Policy Officer at the TUC and Caroline Robinson, Policy Director at Focus on Labour Exploitation (FLEX).
There is increasing awareness about modern slavery and labour exploitation. Not only within businesses themselves but also by policymakers and the public. This has gone hand-in-hand with new legislation.
The 2015 UK Modern Slavery Act, the 2016 Immigration Act 2016, the transformation of the GLA to the GLAA with a broader and stronger remit, and the appointment of Sir David Metcalf as Director for Labour Market Enforcement are all instrumental in the fight to combat labour abuse and modern slavery.
But is the situation actually getting better for vulnerable people? And, as the focus on enforcement increases, what progress is being made in terms of prevention?
New research developed by the International Labour Organisation (ILO), the Walk Free Foundation and the International Office for Migration (IOM) suggests that more than 40 million people around the world were victims of modern slavery in 2016. 71% of these were women, raising questions about the way women and girls are disproportionately affected.
The expert view
We wanted to discuss what the UK is, could and should be doing in the fight against labour exploitation.
Paul kicked the discussion off, explaining the recent changes in the GLAA and its broadened remit. He also spoke about its ability to intervene to prevent exploitative practices. The aim, he said, is to get to "victimless prosecutions for lesser offences than modern slavery".
Modern slavery sits at the at most egregious end of a continuum of exploitation and abuse of workers. These abuses are related to denial of other workers' rights, such as the right to freedom of association, living wages, reasonable working hours, job security and freedom from discrimination – all core elements of ETI's Base Code.
Caroline then highlighted risk factors that drive exploitation (e.g. impoverishment, lack of access to justice) and potential solutions. She said that we must ensure that all workers, regardless of status, are not forced into abusive status. She also said that corporate accountability is important and regulation is a necessary factor to ensure this. Lastly, Caroline spoke up for evidence-based decision-making.
Finally, Matt spoke about the TUC's Greater Jobs agenda. This sets out what the TUC wants the government to do to ensure every worker has a job that delivers fair pay, regular hours and the opportunity to progress.
He said that "beefed up enforcement" is a start, provided there is sufficient resourcing. Matt also raised the proposal to introduce a joint and several liability model.  
Audience discussion
Audience discussion concentrated on a range of thought-provoking ideas.
There was a conversation around Brexit and its implications on exploitation: will it drive up wages and improve conditions to attract workers, or will it instead create conditions for vulnerability and exploitation, due to uncertainty?
Recent research by FLEX suggests evidence points towards the latter.
Audience members also considered the similarities between domestic abuse and modern slavery, and the extent of corporate liability – whether further legislation is likely or appropriate.
It was noted that the model of "joint and several liability" would be a massive shift in the UK and companies will need support.
Carrying out due diligence is crucial. However, this is not the end of the process but rather the beginning.
ETI's human rights due diligence framework shows that due diligence is about more than identifying risks and our newly launched 3-day human rights due diligence training offers a practical way to develop this process.
We organise Ethical Insights breakfast debates monthly. They're free to attend, so why not join us next time and add your voice to the discussion?
The image is for illustrative purposes only. While it portrays a migrant farm worker, it is neither indicative of labour abuse nor of modern slavery.
Subscribe
Sign up to receive email updates from ETI:
Subscribe
ETI's blog covers issues at the intersection of business, news and ethical trade. We welcome a range of insights and opinions from our guest bloggers, though don't necessarily agree with everything they say.